Welcome to Taniform University Institute of Bamenda
If you have just discovered Taniform University Institute Bamenda, I'd like to take this opportunity to extend a warm welcome and tell you a bit about why we are called a place to be.
Our university located in the Educational Capital of Cameroon to be more precise in the North West Region of Cameroon with capital Bamenda, is a typical anglo-saxon University in Cameroon and in Africa. It can easily be reached by an all-season, from the Highways of the Centre Region, Douala (the economic capital of Cameroon) and the West Region of Cameroon, All roads are leading to our most prestigous institution. We offer a rich portfolio of degree programmes at the Bachelor's, Master's and PhD levels, all of them designed to comply with the Cameroonian LMD-System. Our degree programmes continue to attract hundreds of applications from within and abroad.
Our Mission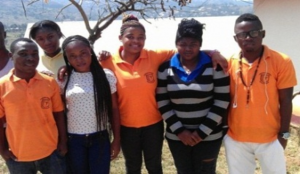 To help humanity understand that Education kills the disease of ignorance superstition fear and poverty and health is wealth
Objectives
Provide professional education with direct links to the job market.
Provide professional partnerships with direct links to employments and internships home and abroad.
Provide quality international partnership at very affordable rates for post graduate studies.
WHY TUIB?
Free Wireless 3G internet
Well-equipped Laboratories
Free medical consultation and treatment to students
Good training facilities with partners at Mawa and Azam Hotel.
Free training at factories
Insurance and Health care
Good housing facilities with water, electricity and security